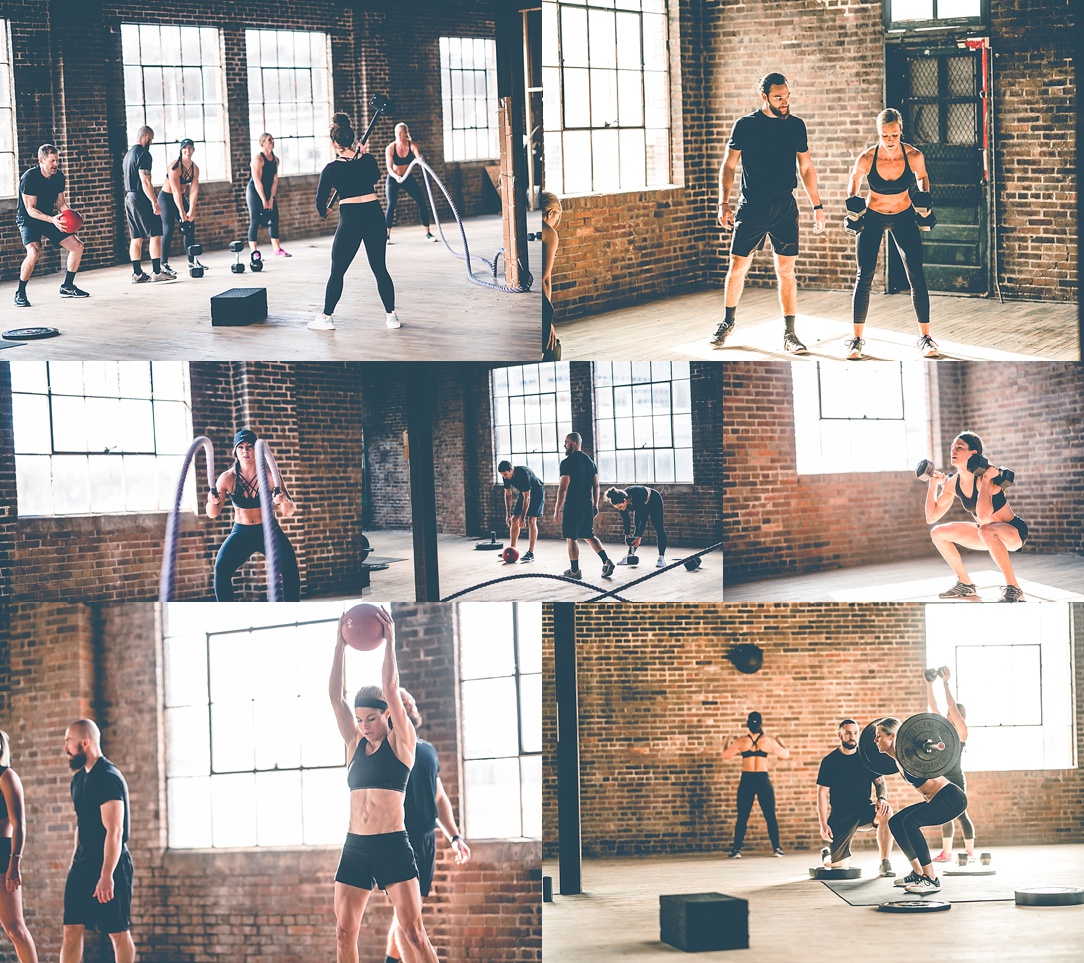 Sisu Strength Academy Frequently Asked Questions
We know with joining a new gym, there can be a lot of questions and uncertainties. We hope this Q&A can answer a lot of them for you! Feel free to reach out to us anytime with questions, comments, concerns.
Question: Is the Academy class for any level of fitness? 
Answer: Yes! The Academy is structured to encompass all levels of fitness from the mechanic phase of training that is perfect for someone new to exercise to the power phase of training, which is ideal for seasoned athletes. This structure embraces the idea of mastering the basics to maximize the benefits of the advanced classes.
Question: No really, I am a beginner. I have never worked out, but I want something to challenge me. I am ready for a change. Can I still join?
Answer: Absolutely! Every single athlete you will meet at the academy most likely started with similar thoughts of being anxious and out of shape. This is why we are here. This is why we do what we do. This place will change your life if you let it and we will help you every step of the way. You just need to be ready to work!
Question: What if I sign up for the 5 am class but may need to pop into another time here and there, is that okay?
Answer: Yes, not a problem. All you'll need to do is touch base with a coach. We know schedules can get hectic and life is busy!
Question: When do you officially open?
Answer: Right now we are set for spring 2017, anyone that registers will be kept informed with specifics. However, we are in the build out stage of the gym and these things are not exactly up to us on the speed of finishing. For all of our current members we will be touching base often to keep you fully in the loop. Trust us, we are just as excited as you are to open!
Question: What type of training will I be doing?
Answer: Your training will be based off your fitness level and will encompass high intensity interval training, bootcamp style works and strength training.
Question: Is my membership recurring or month to month?
Answer: After your initial 12 weeks it will be recurring, however you can stop your membership at any time.
Question: What if I miss a workout, can I still have access to the workout for me to do at a later time that day?
Answer: Absolutely! We want you to be able to stay on track with your peers. We know how busy schedules can get!
Question: Will you have open gym hours?
Answer: Yes, we will! You can come into the gym anytime 10am-4pm to work out on your own. M-F
Question: What are the hours to the Little Viking's Childcare?
Answer: Little Viking's will be open from 9am-11am M-F, 4:30pm-6:30pm M-Th, and 9AM-11AM on Saturdays.
Question: What are the ages for Little Viking's Childcare?
Answer:  Ages are 6 weeks and up.
Question: How long can my child stay in Little Viking's, during opening hours?
Answer: 6 weeks-1 year can stay for 1 hour, 1 year and up can hangout with our staff for up to 2 hours during open gym hours only. Parents must stay on the premise at all times.
Question: Do I need a reservation for my child for Little Viking's?
Answer: We do require a reservation for ALL children to accommodate staff. Please speak with a front desk associate or a childcare staff member. There is limited space. *This is subject to change as Sisu Strength Academy grows.
Question: How can I become a sponsored athlete for Sisu Strength Academy?
Answer: Great question! If you are interested in this route, be sure to check with a coach!
Question: Do you offer discounted pricing for couples?
Answer: We do! Check out our pricing link under details.
Question: What if I sign up with a friend, can we stay in the same phase of training?
Answer: We understand how important accountability is from peers and friends in a class, however to make sure your training is specific to your needs you may be in different phases of training (Mechanic, Dynamic, Power). Something we will pride ourselves on at the academy is having open arms to ALL members and our hope is for our athletes to do the same. At the end of the day, you will have friends and camaraderie with members in all different phases.
Question: Is it possible to stay in the Dynamic phase, if I am not interested in more complex lifts of Power?
Answer: Of course! That is what is great about the phases, this can help us tailor your training to your specific needs. But that doesn't mean we will stop pushing and challenging you!
Question: How long do I have to stay in a phase before moving up to the next one?
Answer: Our programming is built around 12 weeks. However, this will ultimately be left up to the discretion of a coach.
Question: So I won't have 1 coach but 3?
Answer: That's correct. We want you to have the benefit of small group training but also that of 1:1 personal training, so to do this we will not have just 1 coach for a big class but instead your class will be broken into the 3 different phases and 1 coach will lead each phase. The coaches will rotate throughout the week depending on what is being instructed that day.
Question: How do you decide which phase I am in?
Answer: We have specific skills and testing for you to complete. Each item is given a number range and depending how you perform that is your score. At the end of testing each result is added up and this will help us determine the best phase for you and your specific training needs.
Question: Can I trial the program for free, before signing up?
Answer: Absolutely! We offer a 1 week trial period.
Question: What will Saturday training be like?
Answer: Be ready for a lot of fun on Saturday's. We will have the whole academy together, so workouts will be geared towards some fun, friendly competition.
Question: Do I have to use the zen planner app?
Answer: Once you are a member we ask you to download the zen planner app to your phone. The reason for this is you are able to update your payment information and also it lets you know when your bill is due etc. You do not have to download it, however it solely is for your benefit. As it gets going you will be able to reserve your spot in class, track workouts, comment on a friend's results and more.
*Didn't find the answer to your question? Email us at ssawaukee@gmail.com